REVIEW–Disney's Artemis Fowl, recently released on DisneyPlus despite an originally-planned theatrical release, has been officially given the Worst Adaptation of the Year Award, an honor previously held by The Last Airbender (2010) and each Fantastic Four movie. While inspired by the 2001 novel Artemis Fowl, the first installment of the best and most widely read young adult fantasy book series of the 2000s, the film disappointed tens of fans worldwide and ruined dozens of childhoods.
Indeed, the film fell far Short of expectations. It was in Trouble from the start, it didn't amount to Mulch, and its vision wasn't Foaly realized. So let's get to the Root of its problems.
Time travel plot devices.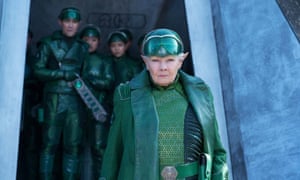 If the last few years of superhero movies and shows have taught us anything, it's that time travel is way overused and is often brought in as a solution to plot problems, but usually just ends up complicating things even more. So what do we have in the middle of Artemis Fowl? More magical macguffins used to mess with time, of course! But in fact, this film's depiction of time travel feels very realistic for the viewer. When the fairies make time stop at Fowl Manor for a significant portion of the movie's middle, you'll also feel like time has stopped and the movie will never end!
Where were the dark elves?
While Artemis Fowl did include elves along with other fantasy creatures, Disney made no attempt to connect these magical beings with Malekith or the other dark elves already established in the Marvel Cinematic Universe. Fans will remember these elves as the major antagonists of Thor: The Dark World, but Artemis Fowl's using a whole different group of elves who don't even resemble Malekith shows a jarring lack of continuity with the other Marvel films. However, while this oversight is disappointing, it should still be forgivable, since it's not like Artemis Fowl was directed by anyone who actually worked on the Thor films. Oh, wait a second…
Another shot against Artemis Fowl was Disney actually borrowing a trope from Marvel's Dreaded Competition! Specifically, absolutely nobody is interested in seeing a rich, twelve-year-old crime-obsessed mastermind battle supernatural threats with the aid of his tough but loyal butler. The Dreaded Competition already did five terrible seasons of this as a backstory for some obscure comic book character who nobody likes. Now, it is to Disney's credit that they probably weren't paying any attention to the Dreaded Competition's shows at all, but if they had, then they would have known that this was a bat–er, bad–move.
Many fans chose–or tried–to forget that Disney has actually attempted a Fowl film before! Or rather, the creator of Star Wars (a Disney-owned property) adapted a comic book by Marvel (another Disney subsidiary). And while that sounds like an awesome idea at first glance, this one really wasn't all it was Quacked up to be! In fact, it didn't quite fit the Bill, and it definitely left us feeling Down. Going forward, the Fowl franchise is one that Disney will want to Duck out of right away.
And lastly, Artemis Fowl is also the only Marvel film on record not to feature even one actor named Chris or Tom. Some sacred traditions just can't be messed with.